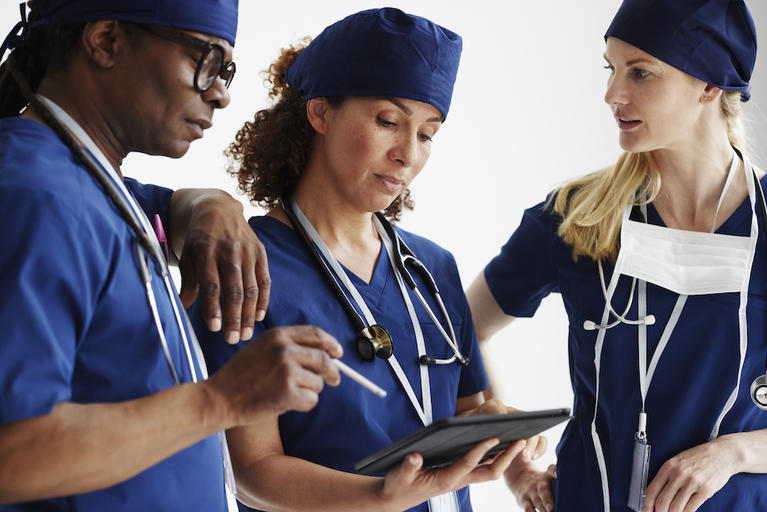 March 7, 2023 - "Hailey" worked in hospital quality improvement for over a decade before she saw an opportunity to advance her career by earning a Certified Professional in Healthcare Quality (CPHQ) — the only fully accredited credential in the field of healthcare quality. 
When she learned the professional development opportunity was being offered at no-cost to participants through her local trade association, the Colorado Hospital Association (CHA) and its Academy for Quality Professionals, she jumped at the opportunity to apply for both a waiver and prep class to ensure her success.
For healthcare professionals working in a post-pandemic era, it's been a game changer for people like Hailey, who during the COVID-19 public health crisis, experienced quality and safety come to center stage.
That's why CHA, an association representing more than 100 hospitals and health systems throughout the state, took notice and applied for a grant with the Colorado Workforce Development Council through the Work Force Innovation Act (also known as HB21-1264) to provide two distinct quality improvement learning tracks for healthcare professionals—the Health Care Quality Professional Certification track and the Fundamentals of Quality Improvement track.
"I am so grateful to the CHA and CWDC for making both the waiver and prep course available to me. I am thrilled at the opportunity to formalize my skills and experience," Hailey said.
Now that she's passed the exam, she's ready to take her industry-recognized credential back to her organization to demonstrate her commitment and competencies to her leadership and colleagues.
Hailey is just one of many healthcare professionals who've received assistance from the grant and the CHA Academy for Quality Professionals.
Funds from the grant allowed CHA's Colorado Center for the Advancement of Patient Safety to purchase 55 exam codes to eliminate the cost of the CPHQ exam for randomly selected participants. Codes were provided to participants on Dec. 9, 2022, and recipients are required to take the certification exam by March 2023. 
"I have a lot of professional goals; the cost of studying and the certification test creates an additional barrier at times for prioritizing certifications. While I recognize the value they offer in career opportunities, I lean towards prioritizing what is happening at work and on the job learning," said one participant.
"The CHA course funded by the grant was a nice relief to help me prioritize learning in a structured way. It was a nice surprise to also have the grant cover the cost of the exam and incentivized me to prioritize the course and taking the test ASAP," the participant concluded.